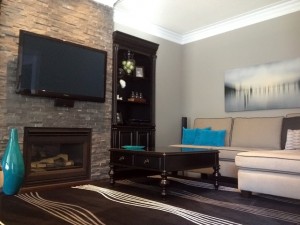 A home is indeed a castle but it's also more than that. It's the largest single investment you are ever likely to make. For that reason changes to your home should always be carefully considered and thoughtfully implemented. Talk to a dozen people who decided to act as their own designer and you're likely to find a solid majority who will tell you they wish they'd hired a professional.
An Interior Designer is Not an Expense, They're an Investment
The proliferation of DIY TV shows and websites has encouraged everyone to take a stab at design. But designers are not simply people with a knack for tinkering with colour; they're trained professionals who know their design history, their colour theory and are fully versed in the effects that can be achieved through juxtaposition of various shapes and textures. An interior designer will:
Help You Discover Your Home's Innate Style – Every structure has its strengths. When a house looks shabby, it's usually because its strengths have been ignored. An experienced interior design professional will know how to bring out your home's strengths and minimize its weaknesses.
Help You Prevent Costly Redo's – Nearly everyone who has attempted to handle a home redesign themselves winds up – at some point – redoing aspects of the project that never worked. These redo's can sometimes cost nearly as much as the original project. You won't ever have that problem when you hire a properly trained interior designer.
Liaise with Other Contractors – An experienced designer will be able to act as a liaison between you and the assorted craftsmen and women working to renovate your home. The designer will know what goes where and why and who should be doing what and when. All important things to know in order to achieve a successful outcome to a renovation project.
The job of the interior designer is to add value to your home: aesthetic value, emotional value and yes, bottom line value as well. In the end a good design is a value-added proposition that will stand on its own and be its own justification.
Your home is your largest investment. Invest in a professional interior designer to help you get the most from it. Give Bright Ideas a call today on 416-671-6236 and let Anita Ricci help you reshape your home into the warm, welcoming oasis of style and comfort you've always wanted it to be.