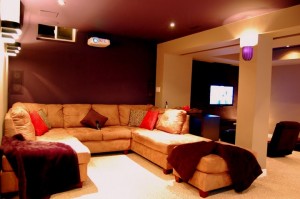 If you have never consulted a colour consultant before, you may not know quite what to expect. Before you pick up the phone and make an appointment, we recommend that you read through this article. In it, you will find 6 things that every good consultant will want you to know before your first meeting – things that will help you to prepare beforehand so that you can make the most out of the professional advice for which you will be paying.
Meeting with a Professional Colour Consultant in Toronto: What You Need to Know First
Take the following information on board before you attend your first meeting and you will be able to take full advantage of the time you have with your colour expert in Toronto.
Choosing Colours is a Collaborative Process – Whether you are redecorating your entire home or just one room, your consultant will involve you every step of the way. With their help, you will find it much easier to pick colour schemes and particular tones that are just right for you and your home.
Your Consultant Will Want to See Examples of Colours That You Like – You don't have to find a shirt or skirt in the exact tone you fancy painting your kitchen walls: you just need to have a few samples of colours that you like to hand, so that you are able to show them to your professional colour consultant in Toronto when you first meet. With a good idea of the type of colours you prefer, your consultant will find it much easier to help you pick palettes and schemes for your home.
Professional Consultants Take a Long-Term View – One thing that stops some people from consulting a colour professional is a fear of being forced into using colours that are all the rage right now but which might look ridiculous in a few years' time. Firstly an experienced professional colour consultant in Toronto will never try to force you to use any colour you are not happy with and secondly, the best ones will take a long-term view and help you to find tones that will look good for many years to come.
Don't Trust Paint Chips When Choosing Colours – Different materials absorb paint in different ways so never rely on an in-store paint chip when selecting colours: try the paint out in inconspicuous areas first.
The More Effort You Put in The Better the Results – Don't hold back during your initial consultation: make the effort to communicate your desires and preferences clearly and you will reap the rewards.
Be Yourself – Stay true to yourself at all times and your consultant will find it much easier to work with you and steer you in the right direction.
If you would like to talk to a professional colour consultant in Toronto today, please feel free to call us whenever convenient. We look forward to helping you make your home even more beautiful in the near future.